Visit Wales UKs First Official efoil Water Sport School Anglesey
Fri 10th January 2020
The Visit Wales 2020 Year of Outdoors launches with FoilRide.
The Visit Wales 2020 Year of Outdoors was launched yesterday at Dylan's Restaurant(great food) and from the Strait in Menai Bridge. Inspiring talks and the new Visit Wales adverts were accompanied by Skipper Tom demonstrating the amazing new Lift efoils.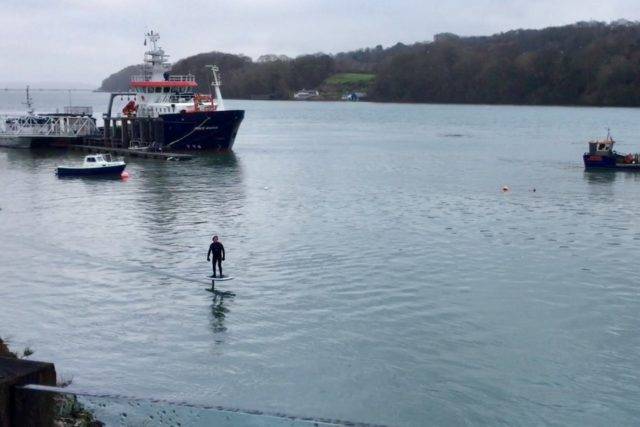 Deputy Minister for Culture, Sport and Tourism, Lord Elis-Thomas, said:
"The Year of Outdoors is about celebrating that inherent connection between Wales' people and the outdoors. We will be offering visitors the opportunity to experience the outdoors like never before, emphasising the important link between the outdoors and our well-being, and inviting visitors to experience our world-class outdoor offer."
Learn more about the Year of Outdoors launch online at gov.wales/uks-first-official-efoil-water-sport-school-wales-one-concert-cave-and-new-adventure-festival.
Year of the Outdoors Hero Films
We love the new Visit Wales hero films. LukeEvans is at Zip World Bethesda…
Skipper Tom Ashwell, RibRide and FoilRide said:
"We love Wales and are ready to share our love of adventure and the Outdoors in a new way with FoilRide.
Hydrofoiling can be learnt in just one lesson, so it's a perfect holiday activity and we already have repeat visitors to RibRide on our waiting list. We can't wait to see perplexed faces watching people magically fly along the Menai Strait!"
We get a warm feeling from the new Visit Wales TV advert. This year is perfect for you new EPIC Welsh adventure…
---