Round Anglesey Record Attempt
Thu 28th March 2019
On Thursday 28 March 2019 Skipper Charles Harris and Skipper Phil Scott as Navigator, made a 'Round Anglesey Record' attempt. Logging at time of one hour one minute and 16 seconds.
Starting and finishing at Beaumaris Pier travelled in an anti-clockwise direction at low-tide and slack water.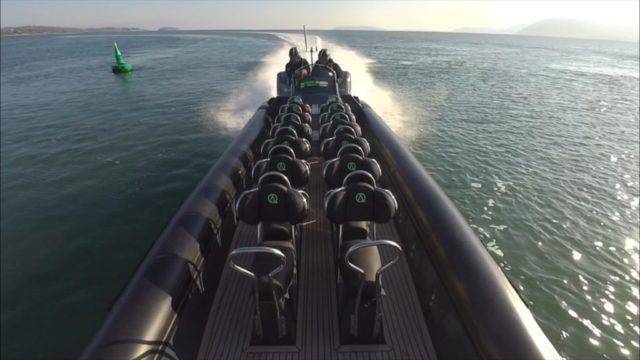 Skipper Phil, Director of RibRide says: "We have been looking for a weather window since the beginning of the year. All our plans were in place for the round Anglesey record. A spell of fine calm weather looked like a golden opportunity. At sea there are so many variables. We found that the wind was blowing force 5 South West up to 20 knots which made for quite a bumpy ride on certain sections."
The distance was 65 Nautical Miles at an average speed of 61 Knots. It is hoped that this record will be ratified by the British Power Boat Association and Union Internationale Motonautique.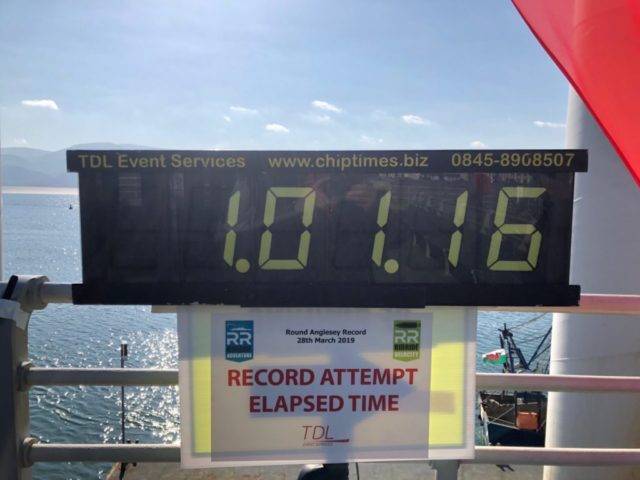 Skipper Tom Ashwell, Director of RibRide states: "There are a number of records for the Anglesey Loop. Powerboat racer Marc Lyne and navigator Dean Watson, in an 8.25m Scorpion RIB, went around Anglesey in one hour 21 minutes and 59 seconds, in February 2015. This was the time we were trying to beat but we are a 11.5m passenger carrying RIB, so a different set up."
The Velocity was built in the UK by Ribquest and Petter Martens at Berserk Design assisted in the design. It is powered by three 300hp Yamaha engines.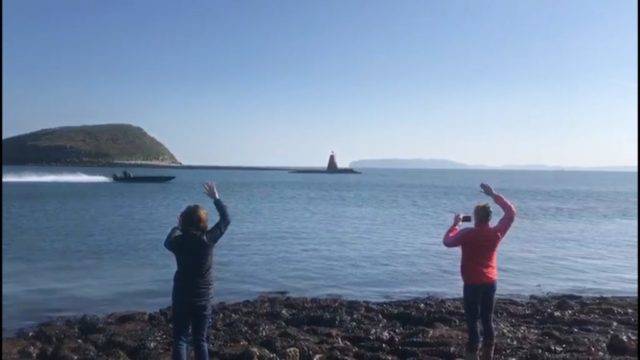 Skipper Phil says: "In chasing new world records, we are aligning ourselves with our friends at Zip World. They have the fastest Zip line in the world 'Velocity 2'. We are looking forward to 'going faster together'. It is this cooperation which is helping to build North Wales as a highly attractive proposition for the thrill-seeking adventure tourist."
The VELOCITY project received funding from the Visit Wales Micro and Small Business Fund, which is funded by the Welsh Government and the European Union.
Deputy Minister for Culture, Sport and Tourism, Lord Elis-Thomas, said: "I'm delighted that we've been able to support this innovative venture through our funding – and to see that this development is continuing to put north Wales on the map as an adventure destination."
RibRide would like to thank OCRDA and TDL Event Services for timing the event. After the record attempt the RIB was back on the Strait taking RibRiders on super-fast Velocity trips in the afternoon.
---