Rain Wet Days Bad Weather Trips
Fri 16th August 2019
On rainy days at RibRide the rain never stops play, if it is safe to go out on the water.
On rainy days at RibRide the rain never stops play. We have been experiencing summer storms this August. If it is safe to go out on the Strait we will. We don't stress too much about a drop (or a lot) of rain.
Skipper Christian says:
"I love it in the wind and rain. Getting on a RIB and experiencing elemental weather is exciting and fun. On rainy days everyone puts effort into having fun, so everyone does have fun."
Today, Friday 16 August 2019, was a good example of a wet and windy summers day. We had winds over 40 mph with rain and heavy downpours.
Here are today's extreme boat tour adventurers.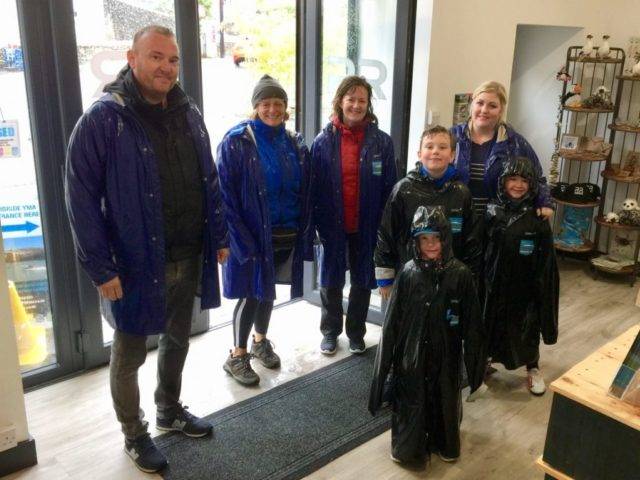 They borrowed an outer coat and adventured out into the wet! There were lots of smiles in the bookings office today, and a few drips!
Mae'n wyntog iawn – It's very windy
Mae'n bwrw glaw – It's raining
This is how to describe windy and wet days in Wales. We are quite used to a bit of wet weather here at RibRide.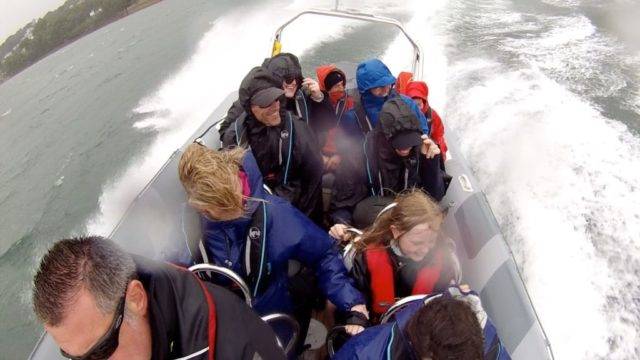 The Menai Strait is a sheltered waterway and our skippers are highly trained. We keep the fun super safe.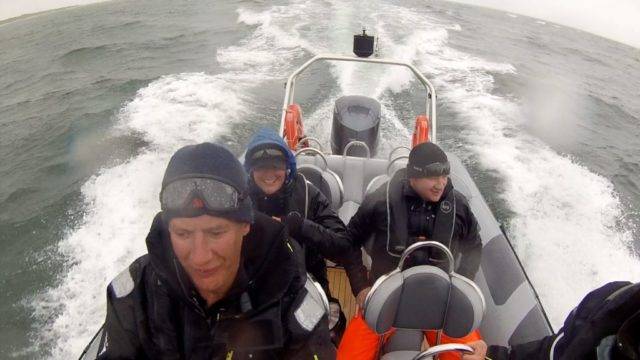 We think our record breaking Velocity RIB is at its best when there is a bit of wind to push into. Its not every day you get to feel 100 mph of wind on your face.
The weather looks windy this weekend!
So, if you want a challenge, come on Velocity or a Bridges and Swellies tour.
BOOK NOW, get out and do something amazing.
Wales is beautiful because of the weather. Check out the weather forecast online at Windguru.cz/Anglesey. Let's keep the adventure in Wales, whatever the weather!
---